I am an early digital marketer having used almost all the digital marketing tools being developed so far.
When I heard about nowsite for the first time, I was both curious and surprised not to be aware of this solution, which is the very first digital marketing proposition having integrated ChatGPT.
I made a market study, comparing nowsite to other digital marketing providers regarding the features and the price. I have been so impressed that I decided to become nowsite partner.
An All-in-One solution Easy to Use
Just like the Swiss Army Knife of the digital marketing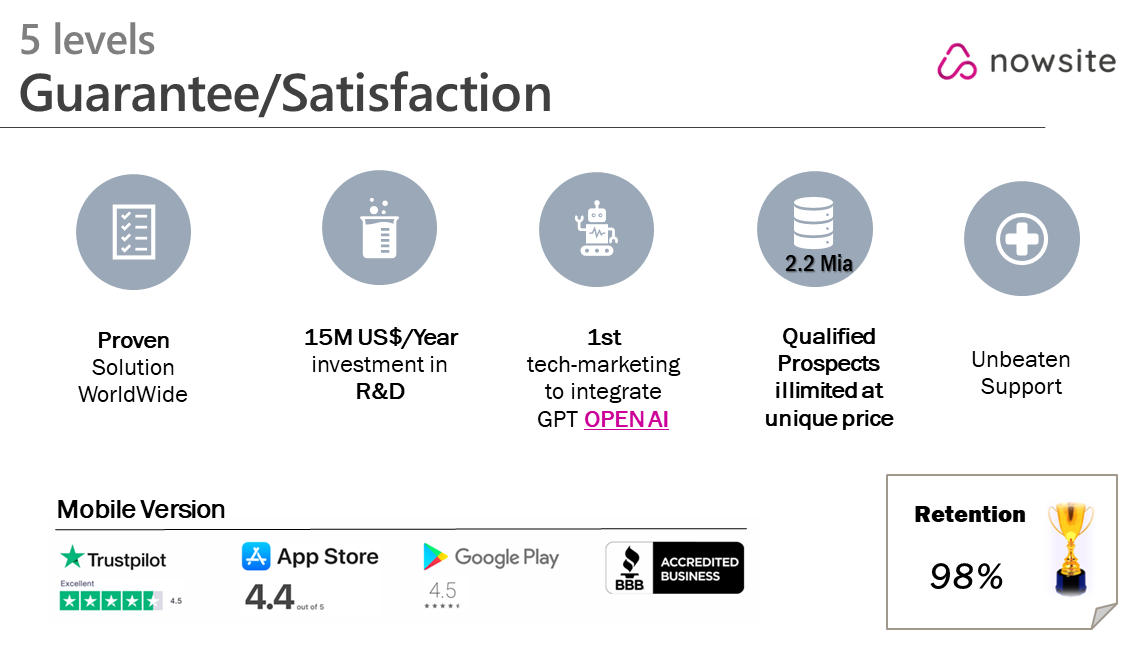 Last but not Least…
nowsite puts at your disposal a database of
2.2 billion
qualified prospects.
You are an Organisation supporting and coaching entrepreneurs and project owners?
You wish to offer them the most adequate digital marketing tool
at the BEST QUALITY-PRICE ?
There is only one thing to do now is to contact me.
We can manage and negotiate a partnership where your protégés could benefit from special conditions.