digital marketing on the fingertips
Lean on an Early Digital Marketer
to Make your Brand Just Fab
Being a Master in Digital Marketing means above all knowing how you surround yourself
with the right experts in each area covered by this fine science.
Even more now with the emergence of ChatGPT.
Building a website is like building a house. An E-House that marks your online presence and hosts your value proposition.
Foundations are key. Structure. Navigation. Content. Format.
Identify adequate media for your business. Define the best communication strategy. Develop the right content and publish it at the right time for the right people. Set KPIs to track towards success.
Create powerful tailored content based on a SEO-oriented editorial line supporting the brand's message at each phase of the customer journey., with only ONE watchword. Engage.
Organize and nurture an efficient workflow to lead smoothly through different channels your future clients towards purchase and loyalty. Make them evangelists of your brand.

ChatGPT & AI @ the heart of your concerns?
Grasping the potential.
Anticipating the impact.
Learning how to best use the tools.
Example of how ChatGPT is integrated
into a one-stop digital marketing solution. Wow effet guaranteed.
Build a website in 30". Find in a few clicks a list of best-profiled prospects, and send them a tailored message at the right time via their right channel
A list of interviews by Jordan Wilson to help everybody learn and leverage AI
Great Stuff worth watching & listening to.
Videos. Newsletter. Podcasts. Daily.
AI & LinkedIn. Ai & Sales. ChatGPT vs. Bard. AI & your money. AI & Business Launch, etc. etc.

Pick the AI expert(s) matching your professional needs, check the content and bookmark his/her page
How to stay up-to-date about ChatGPT & AI news and best-practices? Following experts focused on specific fields (marketing, finance, etc.) can help.
Setting up a politician's website is like having her image and reputation in your hands. Not only once but at each stage of her activity, including when she changes profession.
Marketing-wise, you keep in mind you have 15" to catch visitors' attention when they land on your website.
Poor room for error.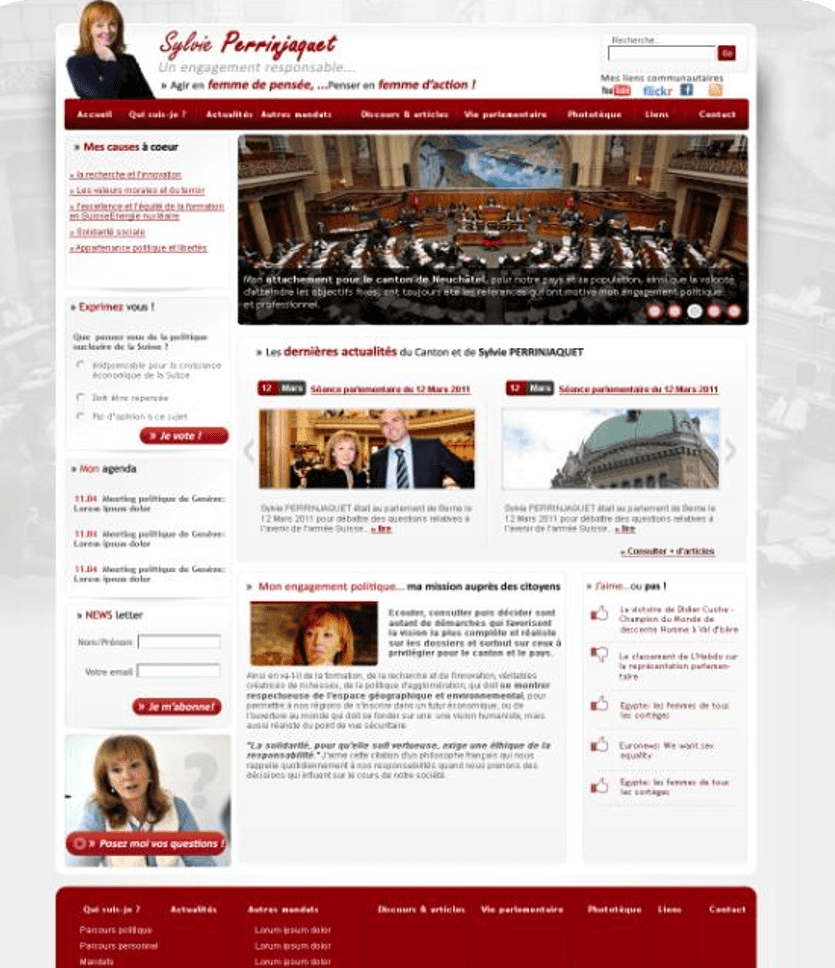 A complex interactive website promoting a politician program…
Web traffic: 2,000+ unique users per month
Sessions # on home page: avg. 1,800 a day
Bounce Rate: avg. 25%
… to transform into a Consulting Window
A few years ago, the politician changed her ways. She wanted to put her political know-how to work serving the leaders. Help them better:
approach the political world for stronger support (codes are different from business ones)
build a powerful speech & speak in public
manage journalists' interviews
sell your skills to an Executive.
Simplify the website in look-&-fill with a new brand and messaging matching the new mission without losing the flavour of her personality. Tiny detail >> The job was made by only TWO guys. Myself and a webmaster.
Created the website identity (WP theme, colors, fonts, visuals)
Built the website structure and architecture (CSS, navigation, menus, etc.)
Transfer the website elements and database into the new hosting platform
Created the tagline (Make the Difference) to cover all the services provided
Developed the content based on a fine SEO-analysis and respecting the web performance
Brand Awareness in Energy
Making a brand (and/or product) more visible on a market is a challenge in itself.
If you have to educate your audience on the merits and urgency to adopt services like yours, you add an extra level of complexity.
It was the case with DEPsys, which had to convince the DSOs (Distribution System Operators) about the urgency to digitise their power grids.
A Brand Awareness strategy is based on fine-tuned branding and positioning work, where the personality and the differentiators are clearly defined.
You measure the success of a Brand Awareness strategy with different KPIs like the evolution of the number of followers, the evolution of the web traffic, but also the engagement level of the audience.
Below a sneak peek of a first big achievement. Skyrocketing the number of followers, and the first results were visible already after three months.
Once USP and positioning are clear up, the first step is to define SMART goals. If you don't know where you're heading to, you don't go far.
Ahrefs and SEMrush are good tools to evaluate where you start from. In DEPsys case, they confirm my assumption.
Poor web traffic (bounce rate far too high-over 50%, unstable time spent, poor rate of returning visitors)
Poor web authority (poor Domain Rate, poor backlinks)
But that's why they hired me, right?
My strategy was then to focus on content creation and backlinks, mainly with key influencers.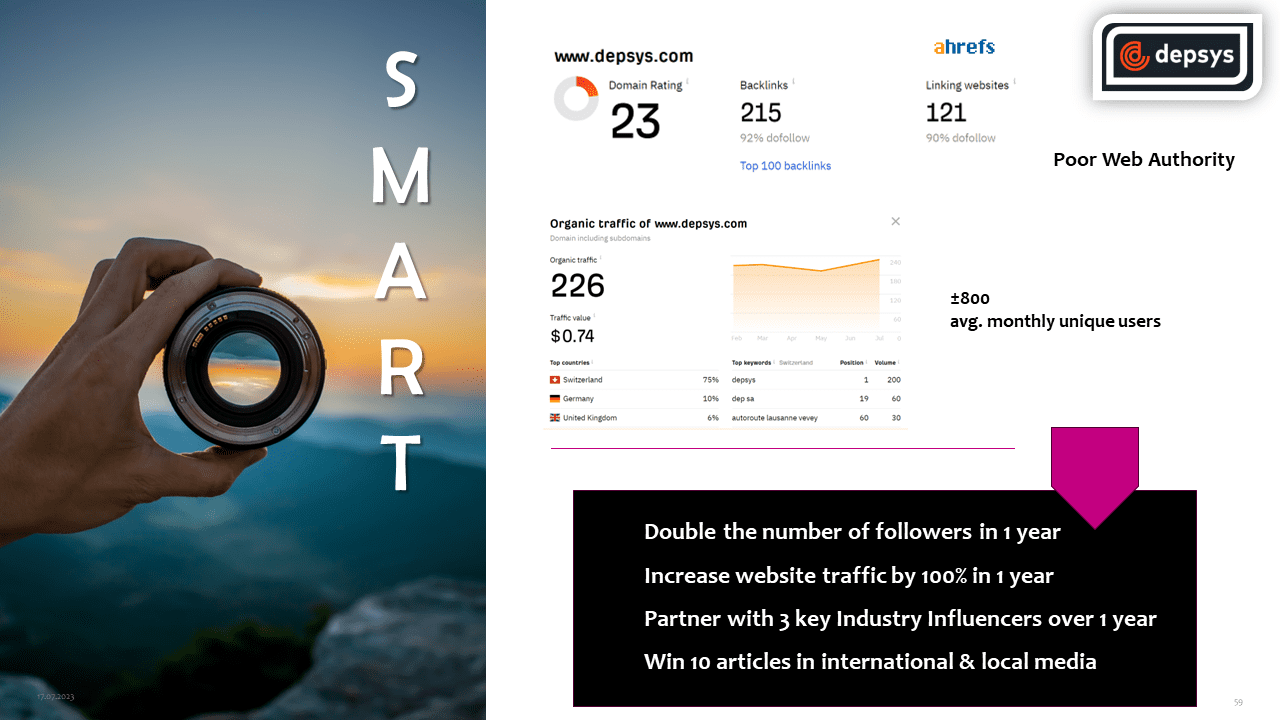 Creating personas in B2B is equally important as it is in B2C. Business relationships are HUMAN relationships.
A role corresponds to a certain personality type
A role implies responsibilities and constraints, different from one company to the other
Background, age, culture, and environment influence decision-making
Etc. etc.
My objective was to identify what to say to the right person, how to say it, and when to say it.
In this task, my chats with the sales and technical teams were helpful. They were constantly in touch with clients to develop personalised solutions and features.
B2B most fitted online communication channels are LinkedIn, Twitter (so far in 2023), and YouTube.
LinkedIn > find prospects and echo through profiles and groups
Twitter > find/follow influencers and competitors
YouTube > showcase the added value brought
Complementary tools are needed to explore influencers. Buzzsumo, SEMrush for instance.
The answer to the question was easy. The marketing budget was so tight that we agreed to postpone any paid ad campaigns later on.
Three first steps to tackle this masterpiece, and before producing anything.
Audit the existing content published (topic, category, format, impact on engagement, etc.)


Audit industry- & brand-related keywords, including long tail for each geo concerned (Switzerland, Germany, UK, Singapore, China, Japan, etc.)


Define an editorial line based on 3 major topics (developed in a variety of subjects and angles) that will include the SEO constraints (qualified hashtags, keywords per communication channel.
We have a saying in French. "We can tell a good craftsman by his tools". This adage also applies to Digital Marketing.
The essential tools to have in a digital marketer toolbox are basically:
Templates (posts, vignettes, news, videos, etc.)
Production and Publication Calendar
Table of the best publishing time (day & hour) for each platform
Marketing Sharing platform (Trello in this case)
Visuals library
Internal Collaborative platform (Slack)
a "How-To-Best-Engage" best-practices guide for the team
This last point inspired me to write the post "how to use hashtags and arobases".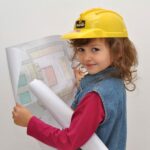 Need a Digital Conductor to boost your Business?
You have just ONE THING to do.